SEO this, and SEO that, only SEO Tool you need is Blogging
I hate to be the bear of bad news, and I am tired of being boldly and radically honest, but this is where I get to rip on the
SEO
industry if I may. I don't want the average person to waste any more time reading
SEO blog
or articles. I just want them to Write a focused and compelling content in their blog. And they will get indexed, that is what I read from a recent interview of Matt Cutts, the man at Google. I think he is right, pardon me though, I don't have a better article on blogging than what our
Blogging coach
wrote a few months ago. Enjoy!
So here it is in it's entirety:
Posted by:
Bc
in
SEO for Bloggers
,
Writing Tips
,
Blogging Techniques
,
Stories
,
Stickiness
,
General
Are you worried about differentiating yourself from the millions of other blogs out there? After all, one could view the blogosphere as a massive haystack with a few valuable, glittering needles hidden inside it - the blogs with valuable content. The search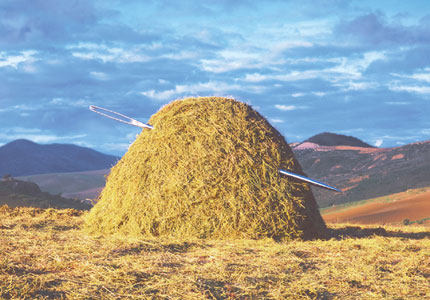 engines help people discover the needles, but it's up to the individual bloggers to get them to use the needles to sew and make something great (okay, I definitely stretched the limits of that metaphor).
One of the best ways to be sticky is to create a site that is a feast for the senses - an elegant design and bold images for the eyes, interesting videos and podcasts for the ears, and luscious language that paints a picture in your readers' minds. Be creative with your word selection and try to choose the most precise, accurate terms to express your ideas.
First of all, a thesaurus is your friend, whether you rely on an printed and bound book or you use websites like Thesaurus.com. Thesauri are especially valuable when you notice that you've been using the same words too many times and as a result, your writing is flat, boring, and/or redundant. A quick trip to the thesaurus to find alternative options can liven things up in no time, and you might discover new terms that work even better than your go-to phrases.
You don't have to neglect SEO and your keywords to writing appealing posts, either. First of all, it's important to integrate a significant variety of keywords into your posts - using only two or three constantly is a dead giveaway that it's SEO copy and many people will click away (and it doesn't matter how much traffic SEO sends your way if they leave within a second or two). After all, don't you want people to stick around, so you get multiple pageviews, interesting comments, and incoming links?
Another way to inspire your writing is to keep a folder or set of bookmarks filled with quality writing by people you admire. You can pull it out when you're feeling unmotivated to get your creative juices flowing. Personally, I use del.icio.us for this - I have tags for "inspiration" and "writing" and "creativity" and more in my account. Social media is for more than just connecting people - you can use it to organize your ideas, sources, and inspirations.
Last but not least, it's important to remember that the number one way to become a skilled writer is to practice, practice, practive, and then practice some more. If you're serious about improving your work, it's important to write something everyday, even if it's just a short paragraph or two, and to read the work of other writers - you never know where you'll pick up a new technique or interesting insight. Remember no matter how much you SEO, search marketing is still about writing great content.